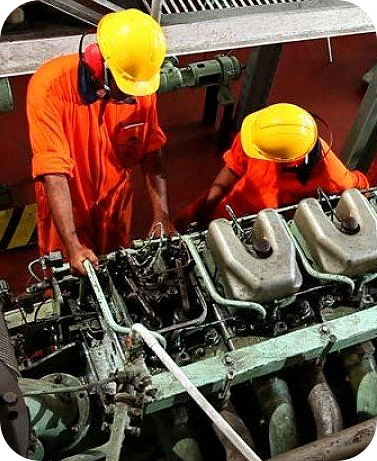 About United Marine Academy
United Marine Academy was formed on the 27th October 1998, with the objective of imparting marine related training to seafarers and there by achieves an overall improvement of the quality of seafarers.
Our Policy to achieve this aim is to provide Quality Training, which fulfills the Training needs of seafarers for Shipping industry by adopting the Guidelines of Director General of Shipping, Govt. of India
The stricter imposition of various regulations by marine organizations like IMO, Flag State administration etc., requires that seafarers are well trained to achieve their goals. Its purpose is to set up this training center with an aim to enhance the knowledge, skills and attitude of seafarers. In the fast changing world of shipping, the spirit of mutual learning between the trainees and trainer is encouraged and this keeps all parties abreast of the latest management and technical innovation.
The center has state of the art teaching aids and practical demonstration equipment, which meets the latest requirement of training. The center has an up to date Library with Internet & WIFI Facility. Quality System Certification ISO: 9001:2008 is in place from DNV.GL. Rated very good (Grade-2) by introduction CRISIL RATINGS.
Our Commitment is to comply with above and shall endeavor for the continual improvement of Quality System. The Trust shall evaluate the feedback from the Customers and shall regularly analyze the data for continual improvement.
The Faculty and Staff of United Marine Academy is highly qualified, Experienced, Highly Motivated and Committed to the Policies and Procedures of Quality Systems.