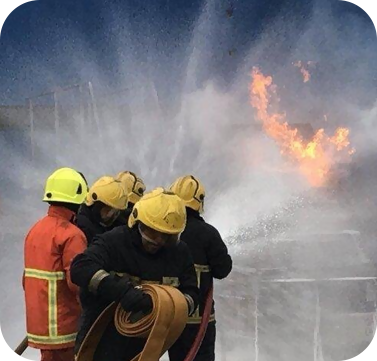 Important Note:
1. Before you book the course, you need to update your indos profile as per your name on passport.
2. White background photo & signature must be uploaded on profile.
3. As per DGS Order No. 11 of 2022 the course will be conduct offline at 8:50 am Belapur campus from 1-4-2022.
4. For attending the course SID is mandatory from 1st April 2023.
Refresher Course for Personal Survival Techniques (PST)
This course provides an opportunity to seafarers to refresh their firefighting skills, particularly the skills to those seeking updating training certification for Fire Prevention & Fire Fighting the essential education and training to maintain the required standard.
In this course delegate will acquire a knowledge of fire prevention and an ability to inspect and service fire detection and extinguishing systems and equipment and after successful completion of the course candidates will receive the certificate issued under the authority of the Directorate General of Shipping Ministry of Shipping, Government of India.
Age LimitAbove 18 years.
Duration1 Day Course
Validity–
Medical StandardsMust be Medically Fit
Prerequisite

Candidate must have undergone PST course as per DGS guidelines

Documents Required

2 passport size colored photographs
INDOS, Passport And CDC
Old PST Certificate
Medical Certificate

Online Course Fees Rs.1705/-
DGS (1st Attempt Fees): Rs.295/-


Total Fees: Rs.2000/-

Note: 2% will be charged extra for online payment