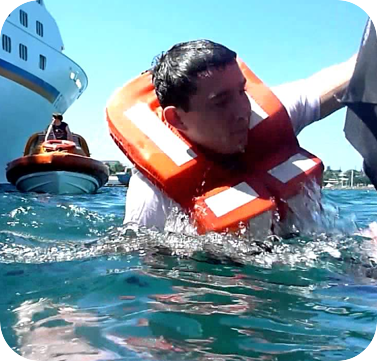 Important Note:
1. Before you book the course, you need to update your indos profile as per your name on passport.
2. Recent white background photo & signature must be uploaded on profile.
3. As per DGS Order No. 11 of 2022 the course will be conduct offline at 8:50 am Belapur campus from 1-4-2022.

Basic Safety Training (BSTCW).
BSTCW is required for seafarers employed or engaged in any capacity on board ship at all levels such as deck and engine room rating qualifications, for most navigation, and all engineering certificates of competency.
This course is principally intended for candidates for certification for basic training for gas tanker cargo operations as specified A-V/1-2 para 1 of the STCW Code as amended.
After successful completion of the Basic Safety Training Course candidates will receive the certificate issued under the authority of the Directorate General of Shipping Ministry of Shipping, Government of India.
Age LimitAbove 18 years.
Duration12 Days
Validity–
Medical StandardsMust be Medically Fit
Documents Required

2 Passport size photograph (for each course)
INDOS, Passport, CDC And Medical Certificate
Candidates applying for Basic Safety Training Course (STCW) 1st time should apply for INDOS five day prior course starting date, also required original 10th pass mark sheet with original valid passport

Course Fees Rs.9820/-
DGS (1st Attempt Fees): Rs.1180/-


Total Fees: Rs.11000/-

Note: 2.4% will be charged extra for online payment