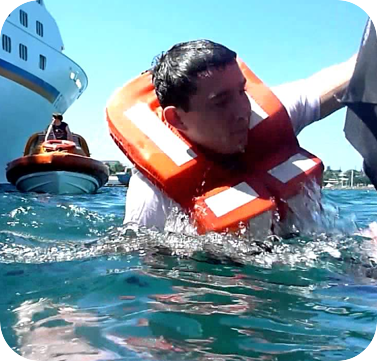 Important Note:
1. United Marine Academy is Conducting Practical Training for Courses, As applicable.
2. Please report to our C.B.D. Belapur Campus on Practical Training by 0900 Hours.
Elementary First Aids (E.F.A.)
E.F.A. is a 1-day course and a part of the mandatory basic safety training for all seafarers assigned safety or pollution prevention duties.
This course aims to provide the training for candidates to provide elementary first aid on board ship, in accordance with Section A-VI/1 of the STCW code.
This syllabus covers the requirements of the 1995 STCW Convention Chapter VI, Section VI/1, Table A VI/1-3 and META Manual Vol-II, Appendix M-VI/IC. On meeting the minimum standard of competence in elementary first aid, a trainee will be competent to take immediate action upon encountering an accident or medical emergency until the arrival of a person with medical first aid skills of the person in charge of medical care on board.
After successful completion of the course candidates will receive the certificate issued under the authority of the Directorate General of Shipping Ministry of Shipping, Government of India.
Age LimitAbove 18 years.
Duration3 Days
Validity–
Medical StandardsMust be Medically Fit
Qualification And Eligibility:

Entry Standard: The course is open to all seafarers who are to serve on board seagoing merchant ships. There are no particular educational requirements.
*Required Attendance: 100% attendance is required for successful completion of the course

Documents Required

2 Passport Size Photograph
INDOS, Passport, CDC Compulsory And EFA Certificate Compulsory

Course Fees Rs.2000/-
DGS (1st Attempt Fees): Rs.0/-


Total Fees: Rs.2000/-

Note: 2% will be charged extra for online payment